Private Label Cosmetics Manufacturing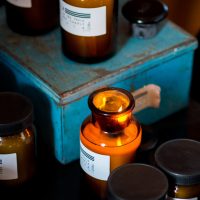 **During the process of product development, we run stability tests along with other controls to ensure the efficacy of your approved formulation
PRIVATE LABEL COSMETICS MANUFACTURING – Products Inc.
The recent growth within the private label industry is a proven medium for promoting your business as it leads to extra revenue, magnifies a business' reputation and increases client loyalty.
Today's private label industry is a medium that offers consumers more value, quality, and choices. As the premier private label manufacturer in the South Florida region, B&R Products has fostered the private label programs of clients ranging from Fortune 500s to start-up companies.
From product development to packaging and shipping, B&R Products will be your partner in creating your private label skin care line. With our help, you can expect attractive breakthrough formulas with high-quality raw materials, custom fragrances or therapeutic essential oils, elegant textures and consumer-driven benefits.
Private Label Cosmetics Manufacturing
Our experienced staff will help you:
Identify category changing trends.
Understand where the brands are headed next so your program is never obsolete.
Help bring innovation to the marketplace with stimulating designs, high performance ingredients and the latest advances in packaging technologies.
Unique brand and packaging development.
Complete logistics and fulfillment support.
Library with more than 2,000 stock formulations.
Low minimums.