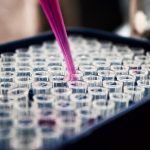 The Millard family have been active members in the product development industry for the past century and have specialized in skin wellness since 1977, when Mr. Warne Robert Millard opened B&R Products and dedicated its full attention to a few exclusive partners. This strategy paid off as it allowed us to grow with stability. Throughout the years we have developed a sharp understanding of progressive technology, high production capabilities, a broad library of formulations, and kept up with global trends and innovation. We remain current to domestic and global cosmetic regulations and specific international requirements.
The success of our partners is our own success, therefore in 2013 we opened our doors to new partners and private brands that are in need of a full service and supply chain management entity. We are able to provide a 'concept to shelf' service and will work with you to challenge what is, in order to make possible what can be, through an effective combination of trend analysis, quality assurance results, state of the art laboratories, R&D and manufacturing.
Our Legacy – B&R Products Inc.