Cosmetics Contract Manufacturing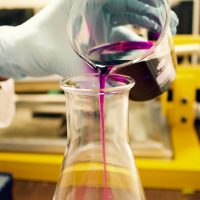 **During the process of product development, we run stability tests along with other controls to ensure the efficacy of your approved formulation
COSMETICS CONTRACT MANUFACTURING – Products Inc.
Manufacturing services include: international cosmetic registration, formulations that can be developed to conform to all domestic or international regulatory requirements, FDA registered facility, warehouse package storage for current or future production orders.
Our contract manufacturing customers range from the smallest of startups to large, internationally recognized brands.
They all agree that no matter how small or large your need, B&R Products makes it easy to outsource the production of your health and beauty products.
Turnkey product development, manufacturing and shipping programs:
À la carte contract manufacturing services based on your specific needs
Full service R&D team at your service.
Unique brand & packaging development.
Complete product development and reverse engineering as dependents of Full service R & D team at your service.
Low minimums underneath complete logistics and